N.A.I.C.H. Ministers and Faculty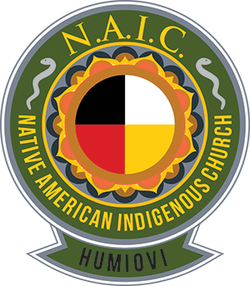 Khruu, Dr. Arianna Coe DNM, CATP, CTT, LCHT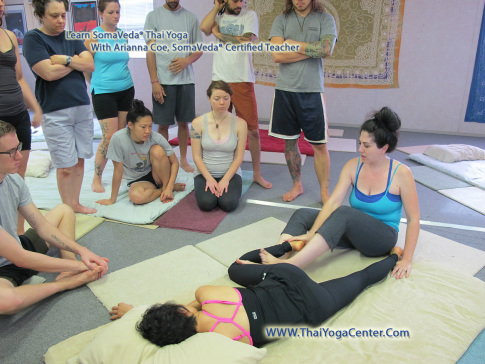 Dr. Arianna Coe has devoted the past 8 years to mastering SomaVeda Integrated Traditional Therapies®, Thai Yoga, Native American Medicine and Ceremony, Ayurveda, Yoga Therapy, Holistic Health, Natural Medicine, Holistic Gynecology and Women's fertility Issues. She has completed over 2,000 hours of extensive training and education including clinical practice. She has obtained Beginner, Intermediate and Advanced Practitioner Certifications in SomaVeda® Thai Yoga Therapy and has personally apprenticed under Aachan,
Dr. Anthony B. James DNM(C), ND(T), MD(AM)
.
She is also a Director, co-founder and Medicine Elder of the
Native American Indigenous Church of Humiovi
(NAICH), and
Humiovi Thai Yoga Institute
. Additionally, Dr. Coe is an Ordained Minister and Medicine Elder of Native American Indigenous Church of SomaVeda (
NAICS
), Brooksville, FL.
Doctor of Natural Medicine
Associate of Arts in Natural Medicine
Certified Teacher in SomaVeda® Thai Yoga Therapy and Ayurveda.
Graduate 1008 hour
Ayurvedic Yoga Therapist
Program (AAPNA )
Doctor of Natural Medicine Ayurveda (DNM(P)/ Traditional Naturopath).
Current Projects:
Currently Director of Patient and Clinical Services at the Native Indigenous American Church of Humiovi, Knoxville, Tennessee. Chief Instructor SomaVeda® Integrated Traditional Therapies® Thai Yoga and Thai Massage Certificate program. Counsels and co-facilitates treatment using Native American Spiritually based and Natural Medicine protocols in the clinic with Dr. Anthony James.
Senior Staff SomaVeda® Teacher at the SomaVeda College of Natural Medicine:
Thai Yoga Center,
Brooksville, FL.
.
An Ordained Minister/ Clerical Health and Wellness Advisor and Counselor for the Native American Indigenous Church of SomaVeda (
NAICS
). Arianna is also an Ordained healer, minister and practitioner of Ministry Therapeutica whose systems of beliefs, practices, and teachings on health, healing, and medicine are transcendental (supernatural); associated with ancient, hidden, initiatory, and/or extant spiritual paths and metaphysical traditions that are preserved in the ancient wisdom schools. As an ordained minister Arianna has responsibility to perform all services of the church. This includes spiritual counseling, healing work, readings, performing weddings, baptisms, funeral services, and other traditional religious roles.
NAICS Licensed Commissioned Holistic Therapist
(
NAICS Ordained Minister
)
Membership Director and membership Administrator for Native American Indigenous Church of Humiovi, Inc. a State of Tennessee, IRS compliant Not for Profit, NAICH is an
IRS 508(c)(1)(a) Compliant FBO
(Faith Based Organization). We affirm religious therapeutics and indigenous traditional medicine as a religious practice and authorized ministry. Dr. Coe handles all day to day membership related administrative roles for NAICH.
Arianna Coe is Co-founder and Senior Instructor of the NAICH: Humiovi Thai Yoga Institute, located on a 2.5 acre residential seminary training facility in Knoxville, Tennessee, home to NAICH Church, Seminary and Clinic, as well as Director of Education: 2004 Bays Mtn. Rd. Knoxville, TN USA Tel: (865) 660-8895.
Has professionally co-presented over 27 individual professional certification seminars to date in SomaVeda®,Traditional Thai Yoga and Thai Traditional Medical Nuad Therapy.
Graduate:
SomaVeda® College of Natural Medicine
(SCNM): The Doctor of Natural Medicine/ Doctor of Traditional Naturopathy (DNM/ ND) Degree/ Diploma Program.
Certificate Programs currently available taught by Arianna Coe:
1)
SomaVeda® Thai Yoga Practitioner Certificate Program's (CTP1, CTP2, CTP3, CTP4, CTP5) are individual 200 hour intensive residential training programs at the beginner, intermediate and advanced level's of practice. CTP programs are the most comprehensive professional certification programs for Ayurvedic Thai Yoga currently available in the US. To date more than 20, 000 students have completed one or more components of the CTP's.
2)
The SomaVeda® Thai Yoga and Thai Massage Teacher Certification Program. An 1000+ hour
residential, professional Teacher training and certification program.
Please note:
We do not see or provide services to the Public. Private specialized ministerial services and or counseling provided exclusively by and to
NAIC
Authorized members. Active NAIC/ NAICH
APM
membership required for any and all consultations and or services, exchanges etc.
---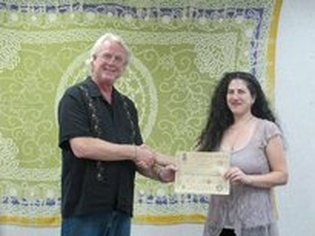 The SomaVeda® Thai Yoga Fundamentals of Thai Yoga Vinyasa, flow or sequence is unique to the SomaVeda® system and was originally developed and crafted as a practice tool exclusively by Aachan, Dr. Anthony James DNM(C), ND(T), MD(AM), RAC, SMOKH and is copyrighted to him with all included materials.
---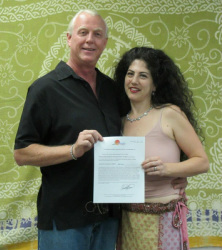 ---